Are you recovered from Covid but experiencing long-hauler symptoms that make it hard to get through the day? Unfortunately, post-Covid fatigue is quite common, leaving many patients wondering if they will ever return to their pre-illness energy levels.
The truth is that post-Covid fatigue can last for weeks or months after recovery, and it is one of the most common lingering symptoms. If you are continuing to experience these symptoms after your initial recovery, then it's time to talk to a post-Covid specialist for a diagnosis and personalized treatment plan.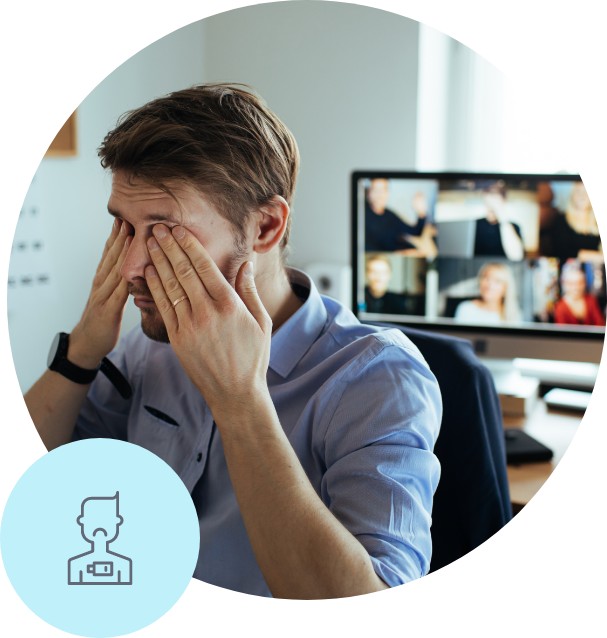 Symptoms of Post-Covid Fatigue
Mild symptoms of post-Covid fatigue might be as simple as "feeling tired" all the time, which takes a toll on your quality of life. But this ongoing tiredness is often paired with other symptoms of fatigue, including:
Lethargy
Persistently feeling tired or sleepy
Headaches
Delayed reflexes
Difficulty sleeping
Muscle and joint pain
Impaired motor skills
Irritability and moodiness
Loss of appetite
Decreased hand-eye coordination
Poor decision-making skills
Some patients experience severe post-Covid fatigue symptoms, such as blurred vision, memory and recall problems, low motivation, poor concentration, hallucinations, delusions, and more.
Regardless of the severity of your symptoms, there are benefits available through talking to a post-Covid specialist. Our medical team specializes in long-hauler Covid patients, giving you access to personalized treatments from a team that understands the unique conditions that can happen during recovery after Covid.
Treatment Options for Post-Covid Fatigue
Providers are still trying to understand the underlying causes of post-Covid fatigue. At this point, treatments can help combat the symptoms until better treatment solutions are discovered in the future.
It's essential to seek treatment because post-Covid fatigue can take a toll on every area of your life: home responsibilities, fitness and health, school, work, intimacy and sex, travel, recreation, and more. The goal is to design a multi-disciplinary treatment plan that helps you live life the way you did before contracting the virus.
Many of the treatment options are similar to other fatigue-related illnesses. Your provider might suggest a combination of lifestyle changes and medications:
Over-the-counter or prescription medications to manage specific symptoms, such as pain
Depression or anxiety medications if these mental health concerns coincide with fatigue symptoms
Stimulant medications for patients who are having a hard time concentrating
Relaxation exercises to reduce stress and alleviate tension, such as deep breathing, yoga, meditation, or tai chi
Implementing a light exercise plan to improve mobility and energy, with increasing frequency and intensity as you start to feel better
Managing daily activities to prioritize the most important tasks earlier in the day when you have more energy
Identification of the activities that drain your energy or trigger fatigue so you can avoid them during your recovery
Healthy diet and hydration to keep the body fueled, focusing on nutrient-dense ingredients and avoiding inflammatory foods
Telehealth for Treating Fatigue in Post-Covid Patients
If you are living with fatigue symptoms after recovering from a Covid infection, it's time to reach out to a post-Covid specialist for a personalized treatment plan. Our team at CovidEMT is just a phone call away, offering telehealth services for patients experiencing long-hauler Covid symptoms. Call to learn more about available services:
1-888-965-3052
.